So you've got a plan. A plan to keep the house clean. A plan to get straight A's. A plan to get in shape.  A plan to get out of debt. All at once? Probably. You go for it. You crush it.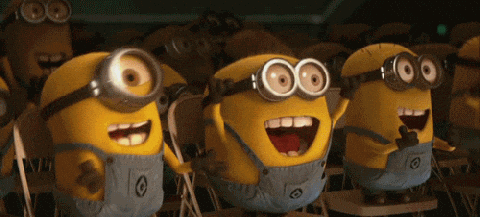 You're getting the results you want. Hats off to you, friend! Well done. Seriously. 
The concepts of prioritizing, prepping, and using the nursing process are really working for me, and I hope they are working for you! But today I want to address the fact that we are indeed human. The dishes get stacked high sometimes. The laundry piles up. You're a little behind on paperwork, and you haven't given your budget a good look in a while. And you're getting bogged down by fatigue and stress. The amount of time it takes for you get to that point is totally unique to you. For me, it's about 3-4 weeks until I am noticeably behind on things and it's definitely impacting me negatively. And that's why I plan for a reset day. 
HTC7 ⇒ Plan a reset day to get caught up on things, get yourself organized, and mentally rejuvinate in order to keep conquering. 
When?  I take a look at my planner 2-4 months in advance. I schedule in all of my weekend obligations (including work, weddings, and volunteering). I try to find Saturdays with no obligations roughly 4 weeks apart, and mark them off in bold red letters: RESET DAY. I plan to be busy that day, so I turn down invitations to the best of my ability, knowing I will NEED that day. (I've gotten pretty good at saying "no" these days, thanks to my Priorities List).
Now what? 
Night Before: I take a look at what needs to be done and make a plan of attack. It looks something like this.  ⇓⇓
Morning of: I get up when I've had 8 hours of sleep (because this is a good time to reset your sleep schedule too). I eat breakfast, get my coffee or tea, put in my headphones and go to town on my list in order (or else I get overwhelmed). And I mean seriously do work. Organizing and deep cleaning every nook and cranny, scrubbing floors, dusting and polishing, taking care of stains that I've been ignoring, you name it. 
I save a workout for a when I can't clean no mo'. So it serves as my break.  I also take time to reflect and plan specifics for the month ahead, implement a little Nursing Process if necessary. (Funny how all these things work together 😉 ). If I'm done earlier than expected, I do a project that has been put on the a back burner, or spend some time in deep relaxation. 
When Sunday comes around, I'm more than ready to meal prep, I'm organized, and as a result, I'm energized. 
Now, my personal reset day involves mostly cleaning and organizing. But your reset may be completely mental. Spending an entire day emotionally and mentally rejuvenating. Take a long bath, go for a long walk, meditate, reflect, drink hot tea (or a glass of wine), spend time in prayer, whatever you need. Do it for you.
A few things to note before you go: 
⇒ Try not to save everything for your reset day. Keep on with as much as you can. But know you'll have your day to fall back on. 
⇒ I strongly suggest a good audiobook, or a podcast to listen to while you do a lot of work. It makes a 6 hour day of cleaning fly by when you're entranced by a gripping story. Trust me. (Need suggestions? I've got plenty. Contact me!)
⇒ Lastly, don't forget to make yourself a priority. Reset your mind with a walking meditation, or a long time of journaling and reflection. Your mindset is super important.
I won't be back for a few weeks! However, there are a few exciting things from HowToConquer coming soon. In the mean time have a Happy Thanksgiving!!  And yes, it is now acceptable to watch Elf. 🙂 
— Mally 🙂 
---
Love what you're seeing on How To Conquer??
Subscribe and share with your friends!!